Tonight I tossed a couple new hard drives into one of my Windows 2003 servers, WD5000AAKS (SATA 300, AHCI, NCQ) and started copying some ISOs from my desktop (Seagate 750GB 7200.11 ST3750330AS, SATA 300, AHCI, NCQ) across the LAN.
Imagine my surprise: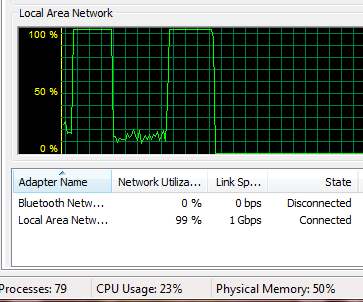 Yup, I'm actually very nearly maxing out my gigabit network. I honestly didn't even believe it was possible to push anywhere near this much bandwidth through my gear. Cool.