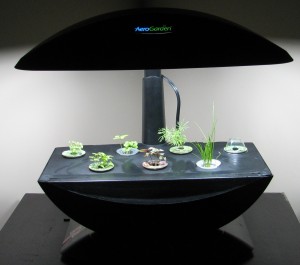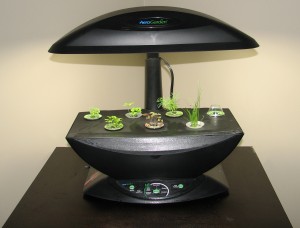 We moved to a condo, so that means no garden right?
Last year Lori got a AeroGarden from my mom for Christmas (psst! thanks mom!) but we were afraid to use it due to the fact that the cats get a little too curious. Having less cats around now, Lori decided to try her luck.
It's not much, but it's growing nicely, plus I have confirmed the cilantro is as evil as I have always suspected as it's hiding in the dark rather then showing itself in the light.